Trilogy Metals Inc. ("Trilogy" or the "Company") is dedicated to advancing exploration and development at the Upper Kobuk Mineral Projects ("UKMP"), high-grade copper-zinc-lead-gold-silver-cobalt properties in Northwest Alaska.
Our Company is uniquely positioned to offer investors exposure to rising copper, zinc, gold, silver and cobalt demand to support the green economies of the future, with additional upside from exploration success and resource expansion, as we determine the extent of the mineralization at the UKMP.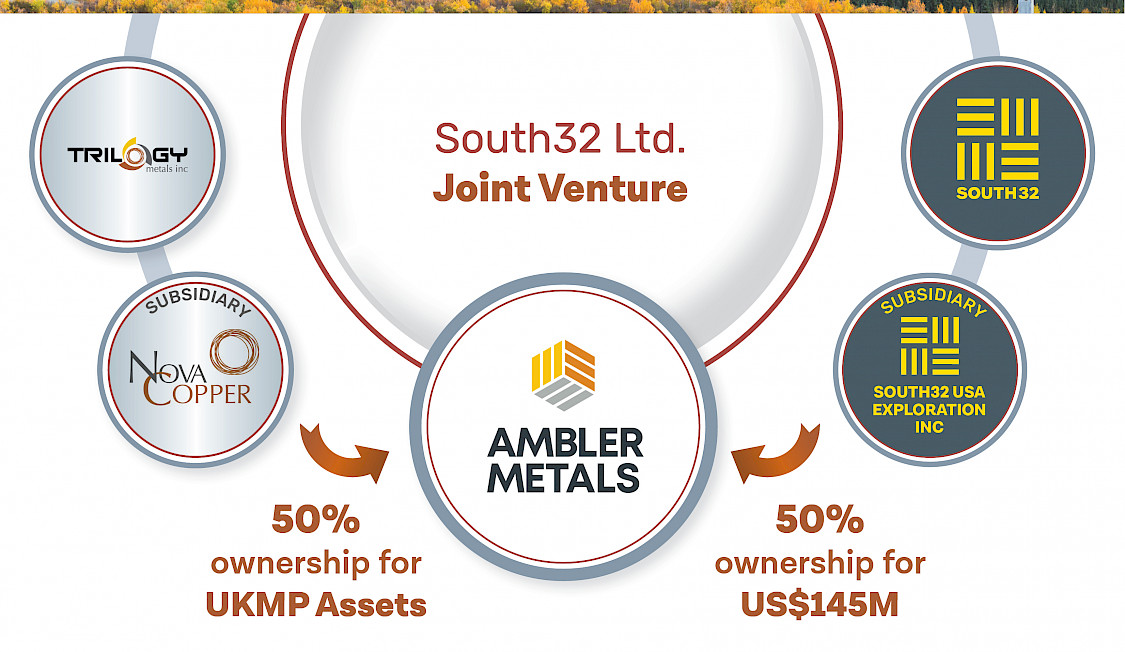 On February 11, 2020, we announced the completion of a joint venture with South32 Ltd. in which Trilogy contributed all of our assets associated with the UKMP (including the Arctic and Bornite projects), while South32 contributed US$145 million, resulting in each party owning a 50% interest in Ambler Metals. The funds will be used to advance the Arctic and Bornite projects, along with exploration in the Ambler mining district.
Our team has been working in the Ambler mining district since 2004 and is equally passionate about building relationships through trust and mutual respect in the region. A long-term cooperative agreement with NANA Regional Corporation Inc., signed in 2011, consolidates land holdings into an approximately 471,796-acre land package and provides a framework for exploration and development of this high-grade, polymetallic belt.